Jiangxi Ningxin New Materials Co., Ltd. is the holding parent company of Jiangxi Ningheda New Materials Co., Ltd., which is located in the High-tech Industrial Park of Fengxin County, Yichun City, Jiangxi Province. It is the only graphite raw material manufacturer in Southeast of China. Graphite blocks and graphite rods produced by Ningxin are widely recognized by customers at home and abroad. The main production process of graphite materials is as follows:
Jiangxi Ningheda New Material Co., Ltd. is mainly engaged in the machining of graphite products and supporting services of graphite products. It specializes in providing graphite materials, graphite electrodes and related graphite products for the lithium battery industry, rare earth industry, machinery industry, aerospace, electronic semiconductor and solar photovoltaic industries, and provides corresponding application technical services and technology update solutions for these industries and products.
The main products are graphite block, graphite round, graphite box, graphite sagger, graphtie boat, graphite crucible, graphite tube, graphite plate, graphite rod, graphite heater, graphite heating tube, graphite rotor, graphite continuous casting mold, graphite ingot mold, mid-grained graphite material for graphite heat exchanger, graphite roller, graphite cluster wheel, etc.
1. Thermal stability: for the use of hot and cold conditions, special treatment to ensure the reliability of product quality.
2. Corrosion resistance: uniform and fine material structure, delay the erosion of the use of degrees.
3. impact resistance: the ability to withstand high thermal shock, so the process can be assured.
4.Acid resistance: the addition of special materials significantly improved the physical properties of the material, excellent performance in terms of acid resistance, and greatly extend the service life of graphite.
5. High thermal conductivity: high content of fixed carbon ensures good thermal conductivity, shortens dissolution time, and significantly reduces energy consumption.
6. Pollution control: strict control of the material composition, to ensure that the pollution of the material greatly reduced.
7. Quality stability: uniform static pressing forming technology, process and quality control system more fully ensure the stability of the material.
8. Advanced processing technology, tolerance and appearance are better than customer standards.
9. With professionals who are familiar with customers' related industries, they can provide professional customization and supporting services.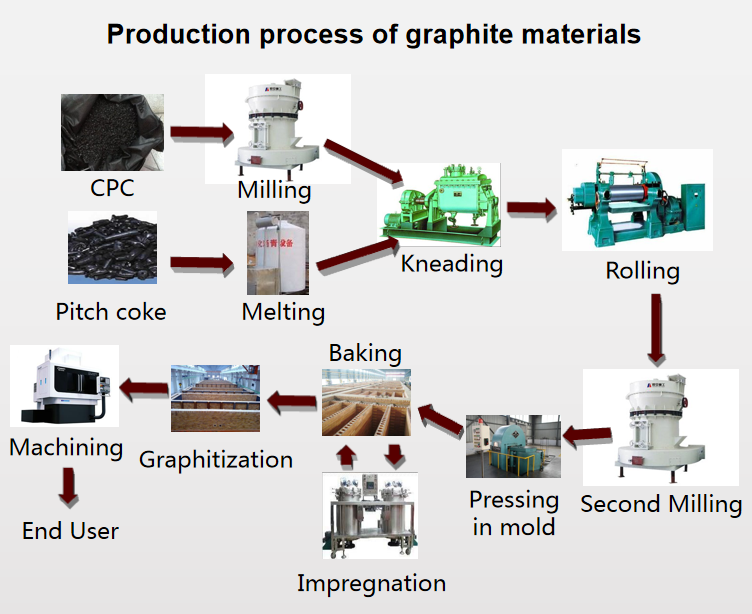 ---
Post time: Apr-13-2021